Bio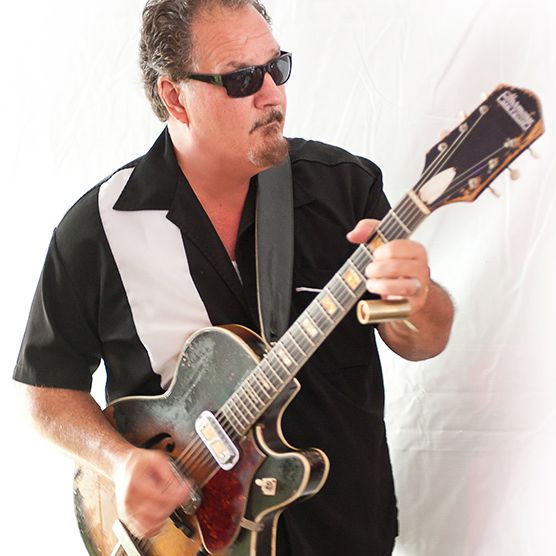 Reverend Raven
Guitar & Vocals
You know I hate these cookie cutter bios. I know they are necessary but you are only as good as last night's gig. I really haven't done anything special except open and meet B.B. King, play and sometimes headline at Buddy Guy's Legends in Chicago for 20 years and have the honor of backing up Madison Slim for 10yrs.  Playing with great guys like R.J. Mischo, Cadillac Pete Rahn, Benny Rickun, PT Pedersen SC, Bobby Lee Sellers Jr, Big Al Groth, Bryan Lee, Billy Flynn, Pat Hayes and all the guys in my band present and past. Guys like Rick Holmes, Chico Johnson, Devil Roberts, Diesel, Evil Evans, Craig Panosh, Kern, Barefoot Jimmy, Frankie Panosh, Chuck Might, Mickey Larson, Benny Rickun many more. I get to go to festivals and see my heros, friends like Perry Weber, Jim Liban, Billy Flynn and get paid for it. That is cool. I've been blessed with great love, good friends and family and the ability to earn a living playing guitar and standing on chairs and tables. If I can put a smile on your face and get you to shake your rear end I've done a good job.
Now here is the standard one:
Born and raised in the Englewood neighborhood on south side of Chicago, the Reverend has been playing the blues since 1971 when he first saw Freddy King play at the Kinetic Theatre in Chicago.  After 16 year hitch in the Navy, Chief Raven moved to Milwaukee where he began a long friendship and collaboration with Madison Slim, long time harmonica player for Jimmy Rogers. Since 1990 he has opened for B.B King, Gatemouth Brown, Pinetop Perkins, Koko Taylor Band, Junior Wells, Billy Branch, Magic Slim, Elvin Bishop, Sugar Blue, Lonnie Brooks, William Clarke, Lefty Dizz, Rod Piazza, Fabulous Thunderbirds, Duke Robillard, Jeff Healy, Trampled Underfoot, Mike Zito, Nick Moss, Tommy Castro and numerous others at festivals and at Buddy Guy's Legends where he has been on rotation as a headliner for 20 years.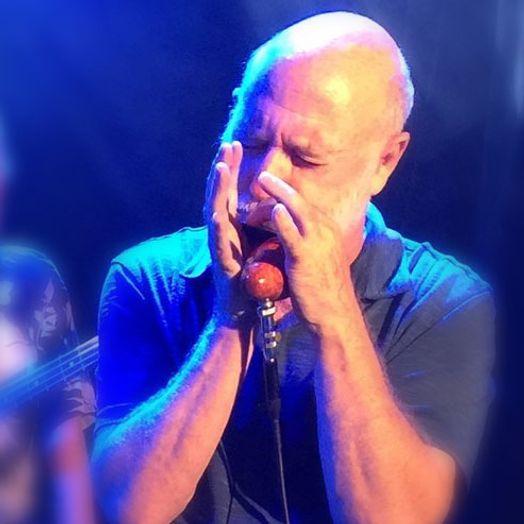 Westside Andy
Harmonica & Vocals
Westside Andy is one of the premier harp players to come out of Wisconsin along with Jim Liban, Steve Cohen, Madison Slim, Matthew Skoller and Cadillac Pete Rahn.  A long time member of Paul Black's Flip Kings and his own band, The Westside Andy/Mel Ford Band, he's played just about everywhere and with anyone of note in the blues world.
More modern facts include that Hohner, Inc. lists him as an endorser alongside Rod Piazza, Toots Thielemans, & Corky Siegel, among many other great players. Those who know who these folks are, nothing further need be said. Turn the page.
For those who haven't had that good fortune, know that these are giants on Planet Harmonica. Actually, Corky was one of Andy's most enthusiastic early mentors. In fact, the night they met during a Siegel/Schwall Blues Band set break, Corky asked him to sit in for the entire next set. Andy was 15.
That may have been the galvanizing moment when the "Westside" story really started. Meaning thousands of gigs. Probably a million miles with a trunk full of gear, and how many late nights driving home in ice and snow in the groovy winters of Wisconsin where this blues bird resides. In the process, Andy has shared the stage with James Cotton, Luther Allison, Sonny Terry & Brownie McGhee, Charlie Musselwhite, Doobie Brothers, Richie Havens, Muddy Waters, Gary Primich, Jimmy Johnson, Tab Benoit, Hubert Sumlin. Ok, you get the idea. Not to mention his current long-time collaboration with Mel Ford, a blues guitarist/vocalist/songwriter of wide acclaim.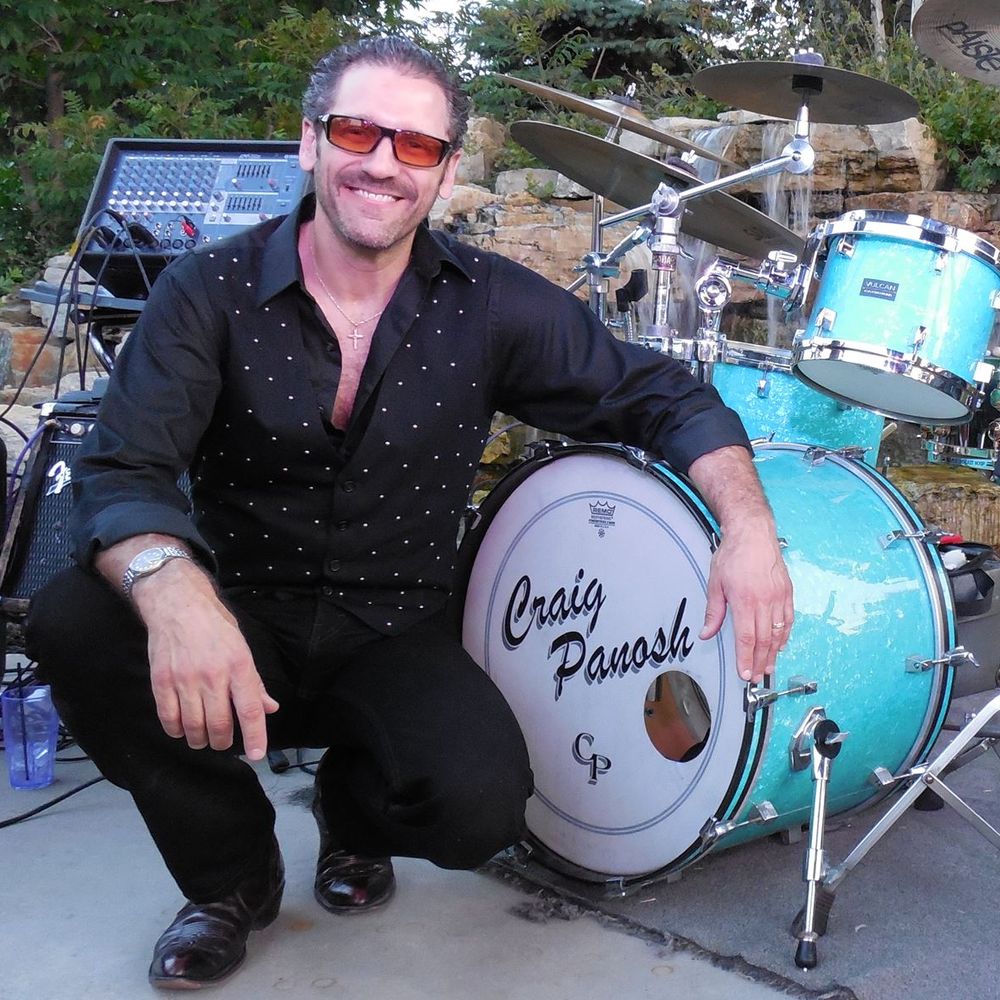 Craig Panosh
Drums
Craig Panosh was our drummer in 1997 and 1998.  In 1999 he left to tour with  Bernard Allison and later with Bryan Lee.  His brother Spencer was our drummer for  11 years. Now after 18 years he returns to the drum throne and brings a family  history of percussion to the show.  
Craig is a third generation musician from the legendary Panosh family dynasty, who's  roots run deep though out the history of American music. A family with lineage dating  back to the big band era (Grandfather Emery Sr.) of the 30's-40's & (Father Gino)  Chess Records of the late 50's-60's respectfully. Craig is widely known for his work  around the world with Bernard Allison, Bryan Lee, and The Ken Saydak Band.
Over the years within the music industry, Craig has accepted numerous  drumming/percussion awards, and has been featured in Modern Drummer magazine.  Here are a few quotes from other articles.
"The consummate professional" 
"Not only technically skilled but also withholds the deep pocket with power and  dynamics".
"One of Wisconsin's very own treasures"
He has recorded at the BBC in London, and performed on VOA (Voice Of American)  live to US, Asia, Africa, and the Mideast. Craig has enjoyed a career of supporting  some of the finest artists on tour today, and has traveled to more then 10 countries  playing some of the worlds largest music venues and festivals. While not touring Craig  also enjoys performing with his own project Drumapalooza The Band, which also  includes his brother/drummer Spencer.
Craig can be found on these DVD's:  Bernard Allison, Kentucky Fried Blues and Bryan Lee, Live And Dangerous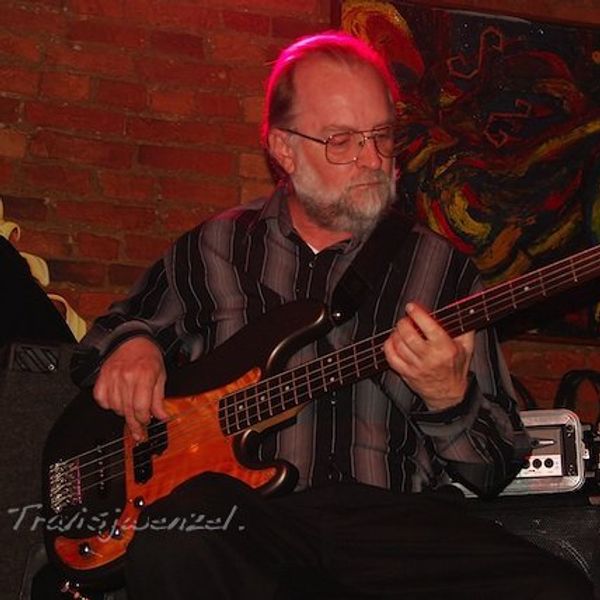 P.T. Pedersen
Bass
P.T. honed his skills on the road and recording with Charlie Musslewhite in the late 60's early 70s, replacing one of his idols the great Jack Myers. He went on to play with Charlie Musslewhite, John Brim,Big Walter Horton, Johnny Young, Luther Tucker, Lowell Fulson, Fenton Robinson, Koko Taylor, Big Time Sarah, John Brim, Robben Ford, Pinetop Perkins and Sunnyland Slim. At home in Milwuakee he played with Jim Liban and Brian Lee.  Blessed with a great sense of rhythm and time he takes the rock at our live shows and gives the old man a break by tearing up the house with his great choice of grooves.